Review: REAPER Digital Audio Workstation by Cockos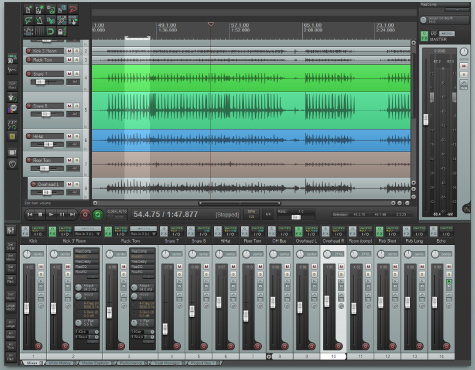 Review Details
:
Manufacturer
:
Cockos
Positives:
Where do I start: * It's easy to master and super fast to use. That's vital when recording - so that you can focus 100% of your brain power on the audio. * Editing is simple, fast and accurate. So it doesn't take ages to take that bass line and sort out any timing slips. * I love the nested folder idea. It's just a massive time saver and helps keep things organised. I love that. * The free plugins are just brilliant. Properly brilliant. You could spend weeks getting to know them and still not get to the bottom of all of the things they can do for you. * It basically does everything I need but in they simplest, most effective way I can imagine. And there's 1,000s of videos and sources of help out there from people who know how to make REAPER sing and dance!
Negatives:
Since installing REAPER my wife has left me, the house has been repossed and my legs have fallen off ... at least I think that's all happened ... it's been about 3 months since I saw my wife as I'm still sat here in my studio. I've heard some strange noises of a gentleman whose voice I don't recognise and I'm numb from the waist down since I haven't stood up in about 96 hours.
Having used very very old DAW software for a couple of decades. I thought long and hard about what software I should upgrade to. I read every article I could, I checked out the various software options in person by visiting friends who had them and I asked the advice of people who I know, know their shit.
And then I downloaded REAPER. It took me all of about 2 hours to decide I'd found precisely what I needed. After another couple of days I felt that it was *SO* good that I would have to pay the $60 licence fee.
Now Cockos allow you to download REAPER, in full, with all it's incredible bells and whistles, and use it, for free, for ever. But noone with a conscience and a love of audio / music, could do that. This things is just *that* good.