Reviews By Type: 'Software', Total Reviews Found '72'
McDSP's 6030 Ultimate compressor offers ten different compressors in one easy to use interface. some compressors built completely from the ground up, while others emulate many of the most popular and sought after vintage ...
Fantastic compressor in hardware form. I love using the hardware on vocals and bass. The model that Universal Audio has put together is terrifyingly close. We have a pair of 160 vu in our studio and we decided to insert one ont...
I absolutely love this compression plugin for compressing bass. It really levels things just as well as any 1176 that I have used. It is also fun to crush things and compress in parallel. I really enjoy most of the plugins that...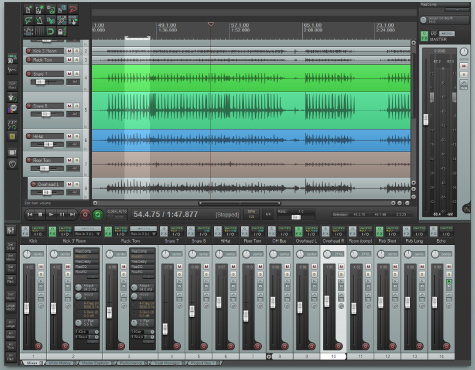 Having used very very old DAW software for a couple of decades. I thought long and hard about what software I should upgrade to. I read every article I could, I checked out the various software options in person by visiting fri...
The Slate Digital Virtual Mastering Processor makes my mixes sound massive. In a world where the "loudness wars" still wage battle, this is the laser cannon I need to defend my territory. It's just utterly fan...
Until recently, the nearest I'd gotten to nice studio compressors, was watching the engineer tweak them while I my band's songs were being mixed. Now, thanks to Slate Digital, my own recordings, of my bands and othe...
I've had the Slate Digital VCC plug in now for about 4 weeks and I've used it on every mix I've done. Having had the time to experiment I feel I can honestly say that it's well worth the asking price. If...